Get Hours Of Your Life Back
Our app is powered by powerful Machine Learning algorithms that have crawled the entire internet, many times over. 🧠🤖
Basically this means there are no need for templates, and we can churn out content fast. You tell us what you want to write and we write it in seconds 🚀.
Doesn't matter what industry, because we've seen it all.
Doesn't matter about the complexity or nuances of your industry, business or product, because, well — we've seen it all.
To get your copy, you start by answering 2 quick questions about your business.
Your business name
What your business does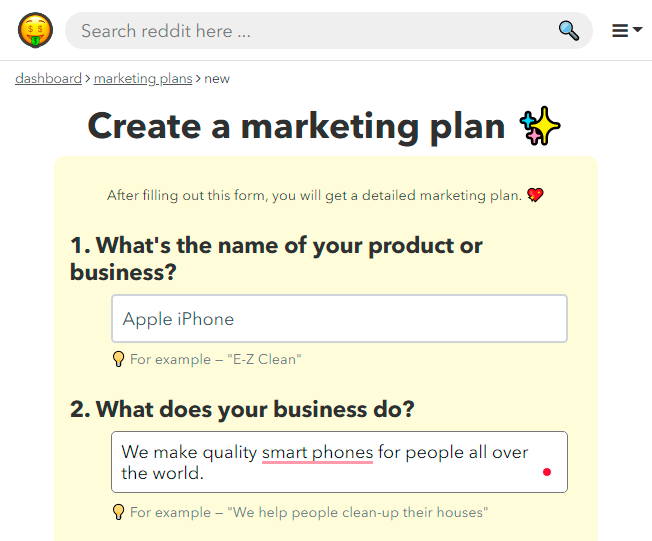 Then, you tell us your industry, and check off what copy you want written.
In this example we checked off Facebook Ads and Google Ads.
In just seconds, you'll get something like this:
No tweaking templates, banging your head against the keyboard, or finding copy that works for your industry. You just answer a few questions, and voila — we get to writing. ✨
You're still here? Awesome! Just so you know, our software is among the smartest and most intelligent on the market. We push updates daily so you can rest assured you will always have the freshest 🍋, highest converting copy, even on a lifetime deal. 😊